The new Ashampoo Burning Studio 16 burns data, movies or music to any CD, DVD or Blu-ray disc.
16 years of experience helped create a software that offers maximum compatibility and user-friendliness. The extensive multimedia features help users turn even ambitious movie ideas with individual cuts, effects and subtitles into reality.

Burning data, copying discs or creating backups has never been so user-friendly. Professional data archiving is also possible using secure media such as M-DISCs or the latest BDXL discs with password-protection, if required. Users can furthermore rip music CDs and create their own custom CDs with individually designed covers, custom equalizer settings and auto-recognition of unknown song titles. New features such as jump lists, cover mosaics and over 500 enhancements for improved usability throughout the application provide additional benefits.

Feature highlights:
- Burn & copy data to Blu-ray, DVD and CD
- Cut, produce and burn movies with ease
- Extract, convert and burn music CDs
- Create slideshows with music, subtitles and overlays
- Password-protected backups also with M-DISC support
- Menus, themes and templates for various occasions
- Browse, burn and create disc images
- Data backups from mobile devices (cellphones, laptops, etc.)

Keywords: utilities, burn, DVD, rip, movie, editor, discs, blu-ray, movie, images, multimedia, Label Designer, slideshow, ashampoo, nero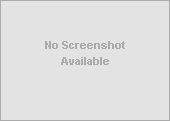 Related programs in Audio & Multimedia - CD Burners
L-Nix
Interactive UNIX tutorial program that teaches concepts of f the UNIX OS.
Mihov ASCII Master
Show ASCII value of any key pressed in decimal or hex!
Triptych
Triptych is a fast paced puzzle game with physics.
iCopyExpert
iCopyExpert Copy songs from iPod to computer, or import to iTunes.
Mihov Website Merger
Mihov Website Merger is a program for merging parts of websites together.
Coded X-Word
Complete the cross word by substituting numbers with letters.
Drippy
A game that should appeal to fans of Tetris, but it plays quite differently
CgiTester
A tool for full testing of CGI scripts without needing an internet connection.
DRS 2006 Webreceiver
DRS 2006 Webreceiver. Manage all your favorite internet radio stations. Freeware
Group Net Send
Send a network message instantly to a list of usernames or computers.