Elecard XMuxer Pro is video editing software designed for professionals and enthusiasts to demultiplex, multiplex, and remultiplex MPEG-2 transport and program streams as well as MP4 files, trim HD DVD, iPod, PSP and AVI files. The main XMuxer functions are provided by Direct Show filters performing demultiplexing and multiplexing.

Elecard XMuxer Pro allows the user to preview video and audio content with the indexing possibility for accurate stream positioning, to multiplex video and audio elementary streams, to merge similar files, and provides multipart GOP-accurate trimming without re encoding and quality loss, multipart frame-accurate MPEG-2 trimming and many other functions

You have a transport stream and want to create a file for DVD recording, you need to cut off commercials from recorded video, you want to prepare a transport stream for ATS? broadcasting, or you?d like to compose a PSP or iPod compliant file, Elecard XMuxer Pro will accomplish these tasks for you.

What makes the application unique is that it allows the user to preview the selected stream for further demultiplexing or multiplexing, trim the file and perform the main operations on the predefined file portion.

Elecard XMuxer Pro is a great choice for those who want to exploit the cutting-edge technology implemented in easy to use products.



Keywords: video editing software, transport stream, MP4, multiplexing, HD DVD, trimming, multiplex, demultiplex, mux, mpeg2, directshow, filter, mpeg, video, compression, divx, trim, avc, h.264, codec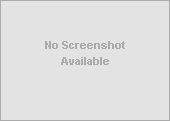 Related programs in Audio & Multimedia - Video Tools
Tag&Rename
Mp3/mp4 music organizer: easily handles all popular digital audio files tags.
VideoReDo TVSuite
Edit Out Commercials in Seconds and Create TV Show DVDs in Minutes
Mezzmo
The ultimate media server for streaming movies, music and photos to your devices
Watch Two Videos At Once Software
Play two videos side-by-side.
AIFF MP3 Converter
Convert AIFF to MP3 and MP3 to AIFF and support 100 files and batch conversion.
Bigasoft AVCHD Converter
Convert AVCHD to HD and SD video like MP4, AVI, MKV, MOV, WMV, HD MP4, etc.
Apple iPod Repair
Apple iPod data recovery utility restores deleted audio video from damaged iPod
eTeSoft Video Converter
Powerful and easy to use video converter supports all popular video formats.
CI iPod Copier
iPod Copier is very easy to use tool to Copy your iPod Device(Any Type).
River Past Cam Do
Record webcam to AVI, WMV, or optional 3GP, MOV, MP4.