Print Tools for Outlook is a Microsoft Outlook add-in. It will help you automatically print incoming and outgoing messages with attachments (as well as messages and attachments separately) without even opening them. The plug-in automatically unpacks and prints packed ZIP and RAR attachments, and supports manual and automatic working modes. Program settings necessary for the automatic working mode are intuitively clear and few in number. Messages printed with Print Tools look exactly the same as those printed by the standard means of Microsoft Outlook. But the plug-in makes up for some of its shortcomings. Thus, you have to change the format of an HTML message to RTF or TXT to be able to print the message with the list of attachments, because none of Microsoft Outlook versions adds the list of attachments to the message header in the HTML format. Using Print Tools, you can forget about this problem. Using Microsoft Outlook rules together with the Print Tools plug-in allows you to create a system that will automatically print messages and/or files attached to them. Although Microsoft Outlook has a standard printing rule, you can neither specify (or forbid) specific file types nor print an attachment separately from its message. Print Tools makes it possible to print any message and attachment (as well as Notes, Tasks, etc.) of any format. To start printing, just click the Print Tools button on the Microsoft Outlook toolbar. The program is ready to work right after you install it. Make your work with correspondents easier! Designed for Microsoft Outlook 2013, 2010, 2007, 2003, 2002/XP.

Product homepage:
http://www.mapilab.com/outlook/print_tools/

Keywords: msoutlook, outlook, addin, addon, outlook add-in, plugin, outlook software, print attachments, automatically print attachments, print tasks, print calendar, print contacts, print messages, print notes, print journal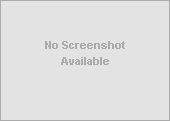 Related programs in Communications - Other E-Mail Tools
VB Friend
VB addin with code indentation, completion, AutoCorrect and backup
Contacts Clinic for Microsoft Outlook
Update Outlook Contacts Automatically,Extract Email from Internet Explorer pages
Add-in Express Toys for Excel and .NET
Is a free sample COM add-in that extends Microsoft Excel.
ResumePipe
Convert emailed resumes and attachments to text files for importing
MailRecovery Server
MailRecovery Server provides data recovery solution for email applications
Export Notes to Outlook
Export Notes to Outlook with prudent Lotus Notes to Outlook tool
Express Assist
Outlook Express & Windows Live Mail - Backup, Restore and Synchronize Utility
Wheres my PST?
In which directory is my PST file stored. This freeware application tells you.
Compact PST
Remove extra space and compress PST file
DDFileCatcher
Copy file names to the Clipboard, Microsoft Word and Excel, or to text files