Mobile Master is a powerful PIM for mobile phones and smartphones.
You can synchronize mobile phones (addresses and calendar) with Outlook (97-2010), Outlook Express, Windows contacts/address book, Lotus Notes, Thunderbird, Palm Desktop, Novell Groupwise Tobit David InfoCenter, Eudora, The Bat, Opera. Many filters and options.
Transfer contacts from your old phone to yur new iPhone or Android handset with the included Copy Station.
Or easily load, edit and save your phones address book, calendar and notes.
Import contacts from: iPhone, iTunes, iCloud, Nokia (OVI/PC) Suite, Google contacts, many files, ...
Browse through the phones file system and copy files.
Synchronize your iTunes playlists and files or copy WinAmp playlists to the phone.
Addins provide full integration in Outlook, Lotus Notes, Palm Desktop, Thunderbird and Tobit David (e.g. one button to save a contact and send it to the phone)
For Sony Ericsson, Samsung, Motorola, Nokia, LG and BenQ Siemens handsets/cell phones (GSM and UMTS).
More than 400 models supported. For all supported models see the homepage.
Many im- and export filters.
With the SMS Servant you can easily send and receive SMS (e.g. in Outlook like Emails).
Copy your phone/address book from one phone to an iPhone, Android phone, Windows Phone or other cell or smart phone (e.g. from Nokia to Sony Ericsson and vice versa)
Address book converter: copy contacts from e.g. Palm Desktop to Thunderbird or Novell Groupwise, etc. (without any phone required)
Remote control your PC (e.g. Winamp, PowerDVD) using a Sony Ericsson phone (e.g. via Bluetooth)
Remote control your PC via SMS.
Address book converter to copy contacts from e.g. Lotus Notes to Thunderbird.

Keywords: mobile, cell phone, sync, contacts, addresses, smartphone, iPhone, phone, numbers, calendar, outlook, express, palm desktop, lotus notes, mozilla, thunderbird, windows address book, SMS, PIM, Siemens, Sony Ericsson, Nokia, Samsung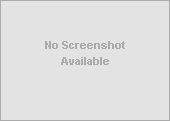 Related programs in Communications - Telephony
TimeSync
TimeSync allows to adjust the clock of your Computer using the Internet.
PureSync
Easily synchronize, compare files and folders - with preview and automatic sync
SyncFolder
The fast way to compare and merge your files and folders
SynchroPass
Windows Network Passwords Synchronizer
Contacts Clinic for Microsoft Outlook
Update Outlook Contacts Automatically,Extract Email from Internet Explorer pages
A-book
Handy digital address book with many useful options for home and office use.
SP Dialer
Advanced Internet dialer, PC clock synchronizer and proxy server.
Active Organizer
Active Organizer is easy-in-use desktop client for Google Calendar and Contacts.
AddrView
Extract URL addresses from HTML pages.
Exiland Backup Standard
Exiland Backup is a simple and effective solution to backup your important data.