Numerous asteroids may strike your planet and cause unimaginable disasters. At the same time, some aliens from the outer space are planning to invade your homeland. Your task in this game is to eliminate all these dangerous objects as quickly as possible, or you will be hit and crashed. Use the left and right arrow keys on your keyboard to turn your spaceship, and press the up and down arrows to move. When an asteroid approaches, press the Spacebar to shoot. The asteroid will be broken down into smaller pieces, but you still need to fire at them until the fragments are completely destroyed. Your spacecraft will be under attack when an enemy appears, and you have to dodge from the missiles and fight back. Be careful when you move to the edges of the screen as your spaceship will rebound. If your craft is hit by an asteroid or a missile, the game ends. Save the day by destroying the harmful forces!

Keywords: alien, asteroid, destroy, enemy, extra-terrestrial, fragment, missile, outer space, planet, space, spacecraft, spaceship, star, star wars, universe, asteroids, classic games, shooting games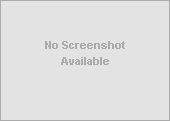 Related programs in Games & Entertainment - Action
Acronis Drive Cleanser
Protect your privacy by securely obliterating data from your hard drive
I of the Enemy: Ril'Cerat
A free sci-fi real-time strategy game with LAN multiplayer mode
Star Blaze
A space shooter game featuring amazing visual effects and high quality graphics
12Ghosts Shredder
Overwrite files, drag and shred, DOD 5220.22-M conform, Wipe Disk.
3D Asteroids
Asteroids finally hits the 3rd dimension.
Vinasoft Evidence Destroyer
Vinasoft Evidence Destroyer is best rated computer security for sensitive data
Space Quarry
Asteroid blaster game for Windows 95-Vista
Funny Worms
Thousands of colored worms fancy crawl on the screen and eat the desktop.
3D BrickBlaster Unlimited
The 3D BrickBlaster game with 530 levels and very sophisticated weaponry.
Sweepi
Sweepi - Clean up your System! Delete unnecessary files quickly and efficiently!