Grab your wheel, tear through the highway and taste the excitement of unlimited speed as you aboard the Wild Wild Taxi! In this game, your goal is to reach the target distance within the given time limit. Use the left and right arrow keys on your keyboard to dodge other vehicles and cross the lines, press the up arrow key for acceleration, hold the down arrow button if you have to slow down, and use the Spacebar to jump over the obstacles. Each level has its specific requirements of driving distance and time limit, and you have to reach the destination as indicated by a red flag on the roadside before the time runs out, or you will lose. If you hit other cars on the road your speed will reduce drastically, so better hurdle off them in the wild frantic race and come out victorious!

Keywords: accelerate, car, destination, dodge, drive, flag, highway, obstacle, racing, road, speed, taxi, vehicle, action games, arcade games, crazy driving, crazy taxi, driving games, wild wild taxi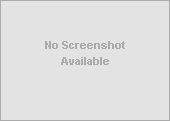 Related programs in Games & Entertainment - Action
MegaUPS
Megatec compatible UPS minidriver for Windows 2000/XP/2003.
Web Site Robot
Easy to use web site builder with blog, shopping cart, online photo album
HVFULLSC - Video Card and CPI Fonts
A clearer replacement for OEM VGA hardware fonts in CPI files and Video cards
Slot Cars 2000
Create an inventory of your slot cars or models
Red Dog
A gambling game that depends a lot on luck, Red Dog is played just for fun.
RAID Reconstructor
Recover Data From A Broken RAID Level 5 or 0 Array
SafeShopper
Protects your credit card and identity while shopping online.
Space Searcher
Find out how much garbage you store on HDD and save money on the next upgrade!
CD Tray Pal
CD Tray Pal - CD-ROM drive control utility for Windows. Freeware
RECOVER Fixed/Floppy Disk
100% recovery for FAT-damaged HDD / floppy, Boot-Sector and FAT-damaged floppy