Diafaan SMS Server is a powerful and easy to use SMS gateway for 3G/GSM modems and SMPP SMS providers. It is designed for professional users, looking for an easy way to integrate two-way SMS into their IT system.

After installation, the program lets you search for a 3G or GSM modem on your computer. Supported GSM modems include USB dongles, serial port modems and TCP/IP modems from companies like Huawei, ZTE, Wavecom, Siemens, Sierra Wireless, Hypermedia or Cinterion. Another option is to use an online SMS provider that supports the SMPP protocol or the Twilio, Nexmo, MessageBird or Clickatell SMS service to send messages over an Internet connection.

The HTTP API lets you send and receive SMS messages from a browser or custom application and also adds a multi-user web application to manage SMS messages from any modern browser. You can setup an email interface that supports SMTP and POP and offers excellent integration with Microsoft Exchange. Or you can connect to an SQL database and send messages by simply adding records to the database, also an ideal solution for bulk SMS messaging. Power users will appreciate the C# or Visual Basic.NET scripting capabilities.

The full edition of Diafaan SMS Server has no limits on the number of GSM modems, SMPP accounts or HTTP API accounts and also no limits on the number of HTTP, Email, or SQL interfaces used. It has a 30-day trial period and works without annoying ad messages or other limitations during the trial.

Keywords: sms, clickatell, gsm, modem, smpp, sql, email, http, visual basic, pager, paging, tap, ucp, snpp, wctp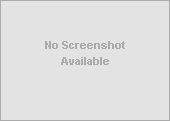 Related programs in Communications - Other Comms Tools
WinXfer
Transfers files between computers directly connected serially or by modem.
COMM-DRV/Lib Standard Edition
Professional serial communication library - DLLs for Windows & MSDOS Libraries
COMM-DRV/CE Standard Edition
Serial Communication Library For Pocket PC and Windows CE
AudioAlchemy WMA Edition
Fast, easy-to-use, configurable conversion from nearly all audio formats to WMA.
Free Serial Port Monitor
Free Serial Port Monitor, RS232 Com Software Sniffer and Communication Analyzer
Easy Hi-Q Converter
Easiest, most unique, time-saving converter! Select up to 9 formats at once.
Universal Simlock Remover
Universal Simlock Remover for unlocking GSM mobile phones with manuals and codes
Auslogics BoostSpeed
Speed up your slow computer and Internet with this Editor's Choice software.
Battleship Game World War 2
Naval War Battleship Game with 50 ship/plane/sub types in 120 WW2 missions
CallClerk Caller ID Software
Caller id, picture, email, ans. machine, fax, reverse lookup, voice, hangup,dial