Bingo players, join the exciting game of Housie and see fortune is smiling upon which of you! Your goal in this game is to mark a horizontal line of 5 numbers on your ticket so as to call Bingo. When the game starts, each player will be given 6 tickets. Each ticket has 27 squares divided into 3 rows, and each row contains 5 numbers and 4 blanks. A random number will appear at the top of the screen periodically, and if a number that appears can be found on your ticket, click to mark that number on the ticket. When a horizontal line of 5 numbers is marked on a ticket, press the Bingo button. Then your score will be calculated according to the number of marked lines on your ticket, 1 line - 1 point, 2 lines - 2 points, 3 lines (Full House) - 4 points. When a player has collected 4 points, the game is won. Embrace your good luck to take the grand prize home!

Keywords: bingo, blank, Britain, British, card, column, combination, Commonwealth, Europe, full house, Great Britain, horizontal, Housie, line, mark, multi player, multi player games, multiplayer, multiplayer games, number, paper, probability, row, square, str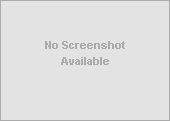 Related programs in Games & Entertainment - Strategy & War Games
Web Site Robot
Easy to use web site builder with blog, shopping cart, online photo album
HVFULLSC - Video Card and CPI Fonts
A clearer replacement for OEM VGA hardware fonts in CPI files and Video cards
Red Dog
A gambling game that depends a lot on luck, Red Dog is played just for fun.
SafeShopper
Protects your credit card and identity while shopping online.
A-book
Handy digital address book with many useful options for home and office use.
Black Jack
This game by WorkHorse Games is a Vegas style Black Jack game.
Spider Solitaire
Spider Solitaire is a free solitaire card game played with 2 decks of cards.
Visual TimeAnalyzer
tracks and analyzes PC activities, projects, software and Internet use.
OpenTimeClock
OpenTimeClock.com - Web based time clock service, time attendance software, Free
MathCards
MathCards helps students reinforce their math skills by building math equations.