Web2Map is an application to copy complete websites and homepages and manage them in one recherche. Differently than than all comparable Offline-readers Web2Map generates an overview depending on the linkstructure of a website. By structuring several websites in this way, navigating and finding pages will be easy. Details: A Web2Map recherche consist of one or more projects. Each project is assigned to a startpage. This startpage is the entry to copy the whole website and you can set restrictions to limit the download. The restrictions can be filters to exclude several files (pictures, archives, sounds, videos, ...) or adresses. Another usefull way to restrict downloads is setting the maximum link depth (level). Downloads with maximum link depth can also be used on subpages, so you're able to extend a download step by step without tracking the whole website. Overview: Depending on the linkstructure of a website an overview will be generated, which can be modified by the user. From this overview also a (HTML-) sitemap will be generated. You can use this overview to start a fulltextsearch within a part or the whole recherche. To increase the level of information all entries of the overview can be named by the user. Technical Features: The directory structure of a copied website is kept and all links within a recherche will be changed to relative links. So you're also able to copy or move a recherche wihout having any link-problems. Downloads are processed parallel to using the exsisting bandwith optimal. There are no differences in handling Web2Map while downloads are active or not.

Keywords: internet, recherche manager, offline reader, offline browser, sitegrabber, fulltextsearch, recherche, linkchecker, integrated browser, archiving, ZIP format, sitemaps, recherche, download, offlinereader, maximum linkdepth, filefilter, filter, website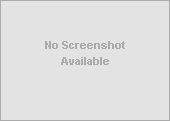 Related programs in Network & Internet - Search/Lookup Tools
SurfOffline
Fast and convenient offline browser with easy navigation and simple interface.
Website Ripper Copier
Download websites offline by the BEST website downloader - Website Ripper Copier
iMiser Research Assistant
Add Permanence to the Web! Save and organize Web pages, email, images, and text
Web Photo Search
Quickly search and download pictures from the Internet.
Finger
Finger is the tool for discovering user information using finger service.
Pricepirates
Price comparison tool for eBay, Amazon, and thousands of shopping.com affiliates
Free Picture Finder
Picture finder, image downloader, pic grabb: search and download images on web
Avensen Domain Name Finder
Fast and easy-to-use domain name generation and availability check software.
FreshFind
Instant access to your favorite search engines with a global hotkey
MyLanViewer network scanner / IP scanner
IP scanner, NetBIOS scanner, network scanner and LAN messenger.