Acoustica is a comprehensive solution for professional audio recording, editing and mastering. The intuitive user interface was designed with speed, accuracy and ease-of-use in mind and gives access to a large set of powerful tools to make your recordings sound the best. The consistent workflow simplifies your production work all the way from recording, editing, batch processing, sound design and audio restoration to Red Book compatible CD burning.

Acoustica offers support for state-of-the-art audio resolutions up to 32 bit and sampling rates up to 384 kHz, ensuring that all of your work comes across at the highest quality. Integrated audio restoration tools help you get the most out of recordings impaired by background noise, clicks, crackle, clipping or missing high frequency content. You can also modify tempo and key of your recordings independantly using the time stretching and transpose tools.

You can create complete chains of processing tools, including external plug-ins, and save them along with all the parameter settings for later use. VST and DirectX plug-in support allows you to access a vast number of both free and commercial third party audio processing plug-ins directly from Acoustica. High quality audio tools and effects are integrated such as dynamic processing, limiter, equalizing, reverb, convolution reverb, chorus and flanger.

Powerful offline analysis tools are available, including spectrum, spectrogram and wavelet analysis. Real-time analyzers such as K-System level meters, phase correlation meters and spectrum analyzers allow you to monitor your audio output visually in real time during playback.

Keywords: audio editor, audio editing, sound editor, sound editing, cd burner, cd ripper, audio effects, noise reduction, declicker, enhancement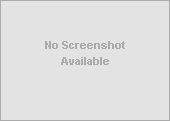 Related programs in Audio & Multimedia - Audio File Recorders
TinyBurner Free Burning Software
Tiny Burner is a free program that writes to CD, DVD and Blu-ray.
FileLab Audio Editor
FileLab Audio Editor is a free program to edit audio files in the browser.
FlexiMusic Audio Editor
Audio Editor for professionals and home users to edit a song the way you want
Cute CD DVD Burner
Cute CD DVD Burner is a powerful and easy CD DVD burner and cloner.
Cute CD DVD BD Burner Standard
Burn data CD/DVD/Blue-ray/HD-DVD. Burn MP3, WAV, OGG, WMA,WMV,ASF to Audio CD.
Minutes of Meeting Recorder
Record, summarize and share your meetings
Burn My Files
Burn My Files lets you directly write a CD or DVD from Windows Explorer
FoxRecorder
FoxRecorder is a complex sound tool for recording audio files from any source.
ImTOO Audio Maker
One-click audio converter, audio burner, audio maker, cd ripper and cd burner
MP3 Splitter & Joiner
MP3 editor to join,cut,split MP3,support prelisten and split by time and section