MindMaster is a cross-platform and multi-functional mind mapping software newly released by Edrawsoft. It provides effective mind mapping solutions for problem-solving, brainstorming, knowledge management, business planning, note-taking, and project management. Users can enjoy from a wide range of impressive features including user-friendly interface, abundant layout options, exquisite icons and cliparts, high quality preset themes, import and export, and a large variety of templates. The program also focuses on collaboration capabilities such as task assignment, Gantt view, comment and cloud teamwork. What's more, its presentation function is fantastic. You can choose to turn the map branches into slideshows automatically, or present the whole map in a big picture and traverse topics one by one. MindMaster offers a free version which is already good enough for most people's needs, and the Pro version allows uses to access more advanced functions like high DPI support, cloud collaboration, etc. MindMaster has been well received by worldwide fans since release, and it aims to be a superior and competent mind mapping tool with cutting edge functions and high user experience.

Keywords: mindmap, mind map, brainstorming, gantt chart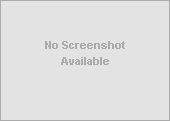 Related programs in Education - Teaching & Training Tools
MindMaple
MindMaple is an effective software for brainstorming and project management.
ConnectedText
ConnectedText is a powerful personal Wiki system with unique capabilities.
FastTrack Schedule
Project management software to easily organize, track, and report projects.
Gantt Chart for Workgroup
A project planner with the additional capability to share data over the network.
RFFlow Flowchart Software
RFFlow - Software for Flowcharts, Organization Charts, and Business Diagrams
Visual Mind
Mind mapping software that improves your thinking and information management
Flying Logic Pro for Windows
Create diagrams that help you learn how to improve your life or business.
Free Microsoft Project Viewer
Free Microsoft Project viewer, free MS Project viewer, free mpp viewer
Gantt Chart
A extremely easy-in-use project plan system.
RationalPlan Single Project
RationalPlan Single Project: affordable Project Management Software