Retire paper-based tests and exams! Adit Testdesk makes it easy to scrap paper exams in favor of computer-based testing by automating the entire process. From designing the exam to grading the results, Adit Testdesk is a perfect solution to your testing needs. Dozens of question types are supported for various types of tests including exams, quizzes, and surveys.

Move straight to XXI century with Adit Testdesk easily! The latest release looks and feels like Microsoft Office 2007, allowing you to transfer your skills to the new product without having to learn new tricks. Anyone familiar with Microsoft Word 2007, Excel 2007, or any other Office application will be able to start using Adit Testdesk in just minutes.

Your students will see questions that look similar to common paper-based forms such as multiple choice, draw-and-connect, fill-in-the-blank and other familiar types of questions. Video, audio and Flash-based multimedia types of questions are new for computer-based tests created with Adit Testdesk. Even essays and spoken replies are supported! Design your tests and exams the way you need them to be. Add a logotype, use your own fonts and background images to make your exams look like your organization's other stationery.

Forget the paper! Adit Testdesk helps you design, run and assess exams on a computer. Adit Testdesk grades most question types completely automatically, allowing you to save time on grading. Customized reports are available for presenting the results to the students.

With Adit Testdesk, you can build self-contained tests that can be run on any PC, with or without Adit Testdesk installed. Build, run and assess tests of any complexity from customer satisfaction surveys to scientific exams and hi-tech certification tests.

Keywords: test, testing, tester, tests, software, quiz, exam, training, survey, exam software, quiz software, assessment, assessment software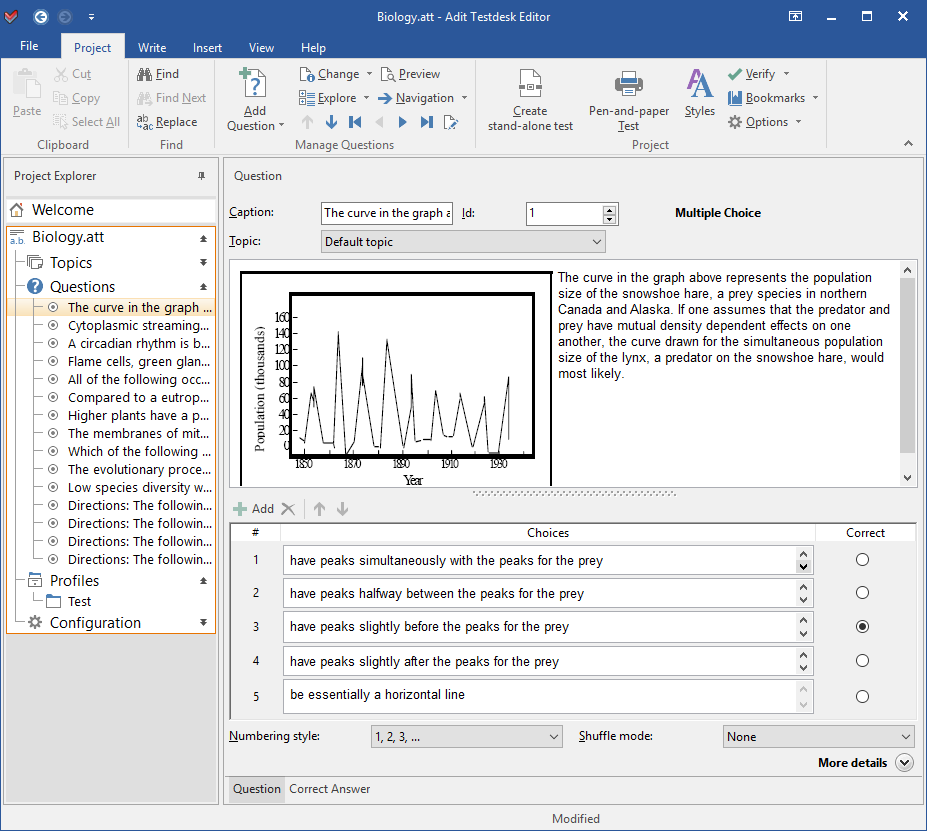 Related programs in Education - Teaching & Training Tools
AudioTime Scheduled Audio Recorder Basic
Programmable Audio Recorder and Player (Pre-Scheduled Audio Recorder)
Geoitem
Support of the directory of basic geodetic points
MegaUPS
Megatec compatible UPS minidriver for Windows 2000/XP/2003.
Server Maintenance Portal
Collect hardware and software assets across the network.
NotePager Pro
Send SMS or text messages to mobile phones and cell phones through the Internet!
No-Keys
Onscreen computer keyboard. Type with a mouse.
Money Meter
Money Meter is the easy way to track the average employee expense, per second.
Power Email Harvester
Power Email Harvester can search bulk email address from mail server.
iCopyExpert
iCopyExpert Copy songs from iPod to computer, or import to iTunes.
Mihov Website Merger
Mihov Website Merger is a program for merging parts of websites together.