Network switcher - switch network settings on your laptop/notebook (network switcher). Ideal for laptop/notebook users, who travel from one network location to another. It is a network settings manager that switches a computer between multiple network configurations (profiles) with one click of a button. A profile can include LAN-settings (IP-address, DNS, gateway), your browser's proxy settings (supports Internet Explorer, Firefox and Opera), Windows Firewall settings, network drive mappings, default printer, SMTP-server and more.

For example you can switch from a static to a DHCP assigned IP address, or switch one static IP address to another.

Use your laptop/notebook on multiple networks: assume you have a DHCP-enabled network at your office, and a static IP-address assigned to your network card at home. Every time you connect your notebook or laptop to a new network, you have to change network adapter settings manually. But it would be easier to store two profiles (called "office" and "home") and switch between these two profiles. If you deal with two or more locations, you can benefit from this network switcher utility which creates a profile with your configuration settings: TCP/IP-settings, browser-proxy (Firefox-compatible, Opera-compatible), network drives, default printer settings, SMTP server address etc. Then you can easily switch between network settings by activating a profile.

Keywords: Network, Profile, Configuration, Multiple, Switch, Switcher, Different, Networks, Laptop, Notebook, Settings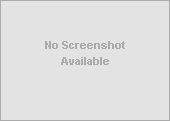 Related programs in Network & Internet - Other
Mihov Index Maker
A program that creates a HTML file containing links to all files in the folder.
csASPUpload
Upload files using a browser and ASP. Multiple files. Can export binary data.
Group Net Send
Send a network message instantly to a list of usernames or computers.
Advanced IP Address Calculator
lets you to calculate every aspect of your subnet configuration.
Android SMS Software
Compose and send interview announcement text messages using android SMS software
SwitchPro
Conveniently Switching Between Network Profiles. Ideal for Notebook Users
Montage
work faster & easier by visually organizing applications, files, and web links
NetworkActiv Port Scanner
Quality network tools, DNS-dig, whois, OS fingerprinting, and more...
ReplaceKeys
The ReplaceKeys prank replaces key presses with other keyboard keys.
Web Page Thumbnails
Free software to easily capture thumbnails of web pages