NetWorx is a simple and free, yet powerful tool that helps you objectively evaluate your bandwidth situation. You can use it to collect bandwidth usage data and measure the speed of your Internet or any other network connection.

NetWorx can help you identify possible sources of network problems, ensure that you don't exceed the bandwidth limits specified by your ISP, or track down suspicious network activity characteristic of Trojan horses and hacker attacks. The program allows you to monitor all your network connections or a specific network connection (such as Ethernet or PPP) only.

The software also features a system of highly customisable visual and sound alerts. You can set it up to alert you when the network connection is down or when some suspicious activity, such as unusually heavy data flow, occurs. It can also automatically disconnect all dialup connections and shut down the system. The incoming and outgoing traffic is represented on a line chart and logged to a file, so that you can always view statistics about your daily, weekly and monthly bandwidth usage and dialup duration. The reports can be exported to a variety of formats, such as HTML, MS Word and Excel, for further analysis.

With NetWorx you can:

* Find out and monitor how fast your Internet connection is.
* Find out and monitor how much Internet traffic you consume.
* Verify whether your ISP charges your Internet usage fairly.
* Detect a suspicious network activity on your computer.
* Perform simple network tests such as ping and trace route.
* Be notified about excessive Internet usage.
Download from www.softperfect.com

Keywords: internet, lan, network, traffic, bandwith, count, speed, meter, ethernet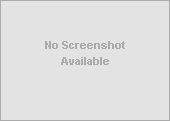 Related programs in Network & Internet - Network Monitoring
WinMessenger
Easy to use & convenient WinPopup replacement that works in any Windows version
FlipFlop
FLIPFLOP is a game similar to Othello with additional features.
WebQuiz
WebQuiz is a program to solve quizzes online on the Internet or on a Intranet.
StarStrider screen saver
Turn the StarStrider 3D planetarium into a screen saver!
NetListener
Watch for existing PCs in your LAN. And run any action after a Status-Change
Fomine WinPopup
Fomine WinPopup is an instant-messaging tool for all versions of the Windows.
ManageEngine Exchange Reporter Plus
Web-based Microsoft Exchange Server Reporting and Email Traffic Tracking Tool.
3D Word Slider
A full 3D attractive and colorful word puzzle game in three languages.
Winsent Messenger
Instant messenger for use within LAN
Arcade Scramble
Rearrange letters to find words in this arcade style game.