C-MOR Video Surveillance is a video camera recording software for Windows, Mac and Linux. It records a lot of IP cameras of well-known brands and supports the video standards MJPEG and JPEG. C-MOR also does motion detection and sends alarms. Also it records time-lapse videos and optionally single frames. C-MOR runs in the most web browsers and supports mobile devices like iPads and iPhones without client software installation. The web interface of C-MOR is intuitive and very easy. C-MOR installs itself by simply import the image in VirtualBox and your video surveillance is ready for operation. C-MOR supports the IP camera vendors 4XEM, ACTi, Axis, Airlink, Dlink, Level1, Linksys, Mobotix, Panasonic, Sony, TP-Link, Trendnet, Vivotek and many more.

Keywords: video, surveillance, ip camera, security, nvr, dvr, virtual machine, appliance, webcam, recording, motion-detection, cctv, recorder, server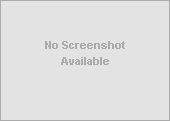 Related programs in Communications - Web/Video Cams
WDumpEvt
Windows NT/2000 eventlog management tool: dump, save, view the local/remote log
Program Selector Pro 98/ME
Provides password protected access control for your Win 95/98/ME computer
Keep It (a) Secret!
Keep your passwords, userids, etc. secure, in just one place.
Server Maintenance Portal
Collect hardware and software assets across the network.
PELock
PELock - exe-protector and advanced license key system
Tweak Manager
Take complete control of your Windows system with access to hundreds of tweaks.
SynchroPass
Windows Network Passwords Synchronizer
Cresotech DesktopSafe Lite
Convenient tool for safe storage of confidential records/data
Folder Protection
Password-protect folders on your hard, external, or removable drives.
SafeShopper
Protects your credit card and identity while shopping online.