Jitbit Web Based Help-Desk - ASP.NET-based customer support and knowledge-base software. Jitbit HelpDesk is a web based help desk ticketing system (also called "trouble ticket software" or "issue tracking software" or "support software"). Easy to install, accessible from anywhere as a Web application and simple to use. Jitbit HelpDesk tracks and handles your customers' tickets and saves your technicians' time. FREE evaluation version has no expiration.

Tight email-to-ticket integration, Multilingual, File-attachments, Extremely cheap, possible windows-integrated authentication and many other features. Try this web based help-desk software.

Keywords: help, desk, hepdesk, software, issue, tracking, trouble, ticket, knowledge, base, asp.net, support, ticketing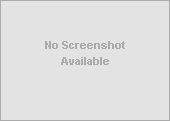 Related programs in Business - Helpdesk & Remote PC
AudioTime Scheduled Audio Recorder Basic
Programmable Audio Recorder and Player (Pre-Scheduled Audio Recorder)
Cresotech TypeRecorder
Convenient and easy to use keystroke sequence recorder and manager
Geoitem
Support of the directory of basic geodetic points
Agent Undercover
Fun and easy tool to cut a holes of any shape and depth in windows on desktop.
MegaUPS
Megatec compatible UPS minidriver for Windows 2000/XP/2003.
Server Maintenance Portal
Collect hardware and software assets across the network.
NotePager Pro
Send SMS or text messages to mobile phones and cell phones through the Internet!
No-Keys
Onscreen computer keyboard. Type with a mouse.
Money Meter
Money Meter is the easy way to track the average employee expense, per second.
Power Email Harvester
Power Email Harvester can search bulk email address from mail server.